______________________________________________________
Parasite is a piece we've been working on together.
I met Brock on Twitter. Completely mindblown by his work, I thought I would send him a simple support message. His answer was quite nice and was also really supporting towards my own work. From there, we started discussing a bit. The idea of the collab' came out really quick. The fact that Brock is working with a tablet + photoshop and that I am working with the pentool + Illustrator would create an insane mashup in one piece. And it really did !

This Monster took a lot of time, effort and energy from both parts, a lot of discussions, roughs and tries to find something that fits both of our styles and that is as good as we wanted it to be. We wanted to work on a single piece together. That's where the idea of the kind of parasite came from. One monster coming from the other, kind of "Alien" feel.

Hope you'll enjoy this project as much as we enjoyed working on it.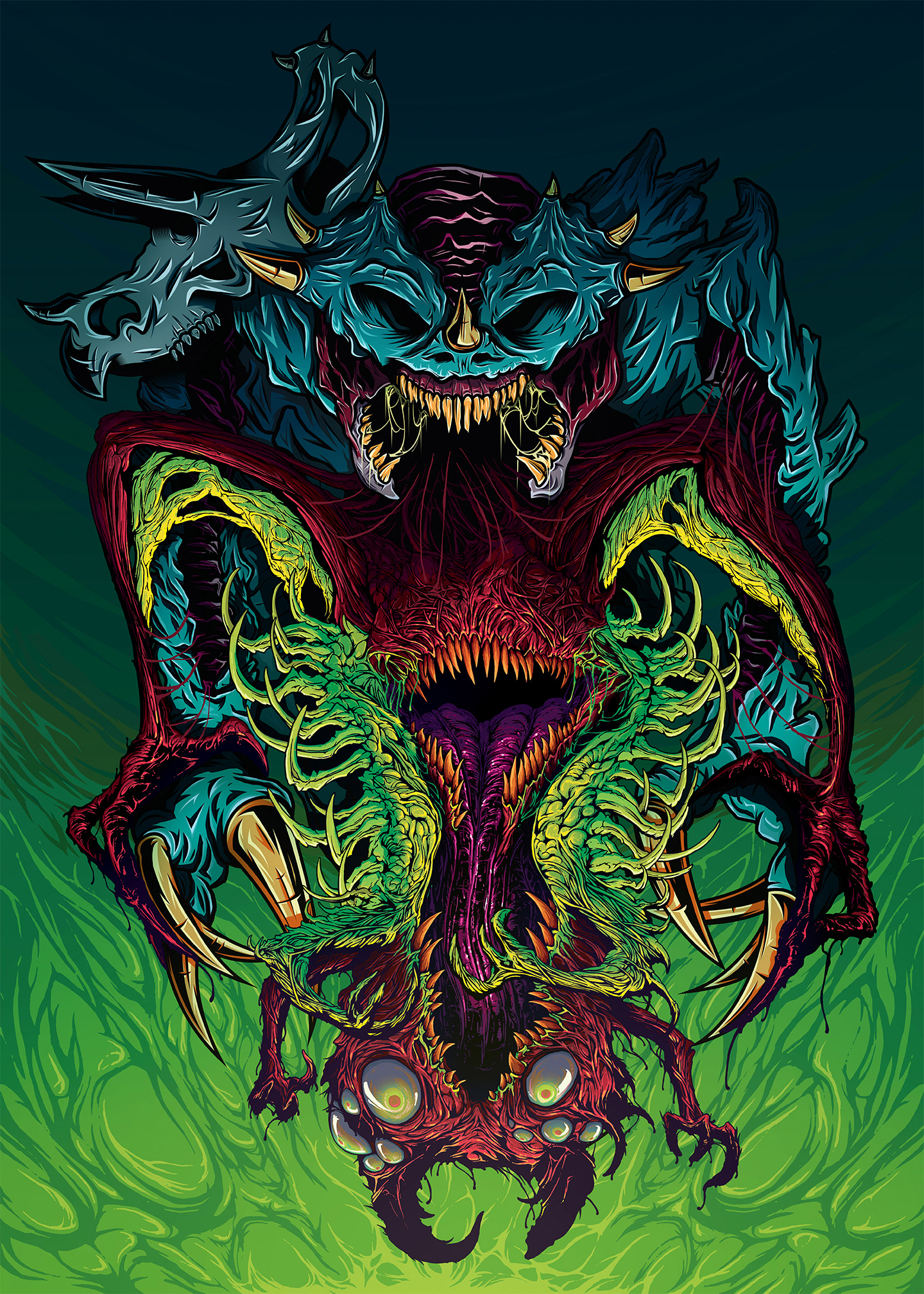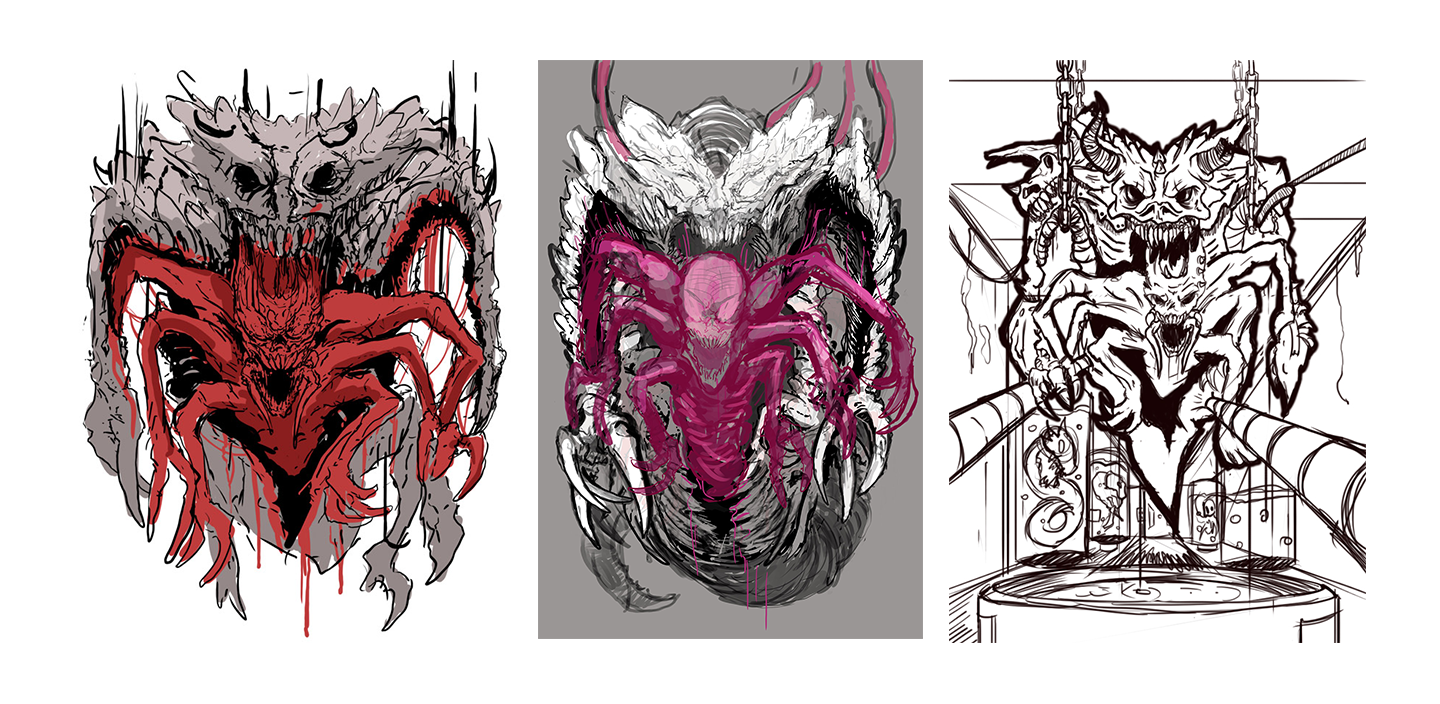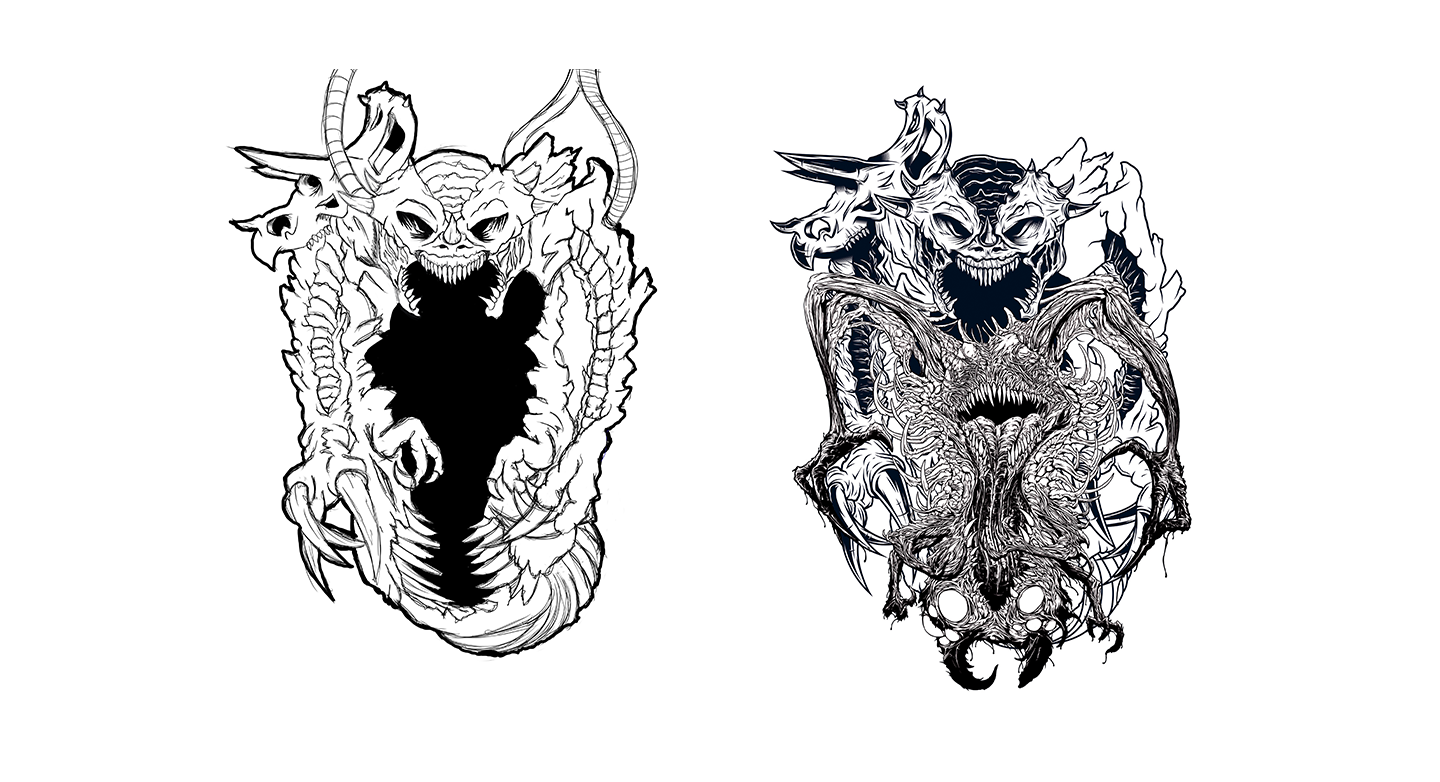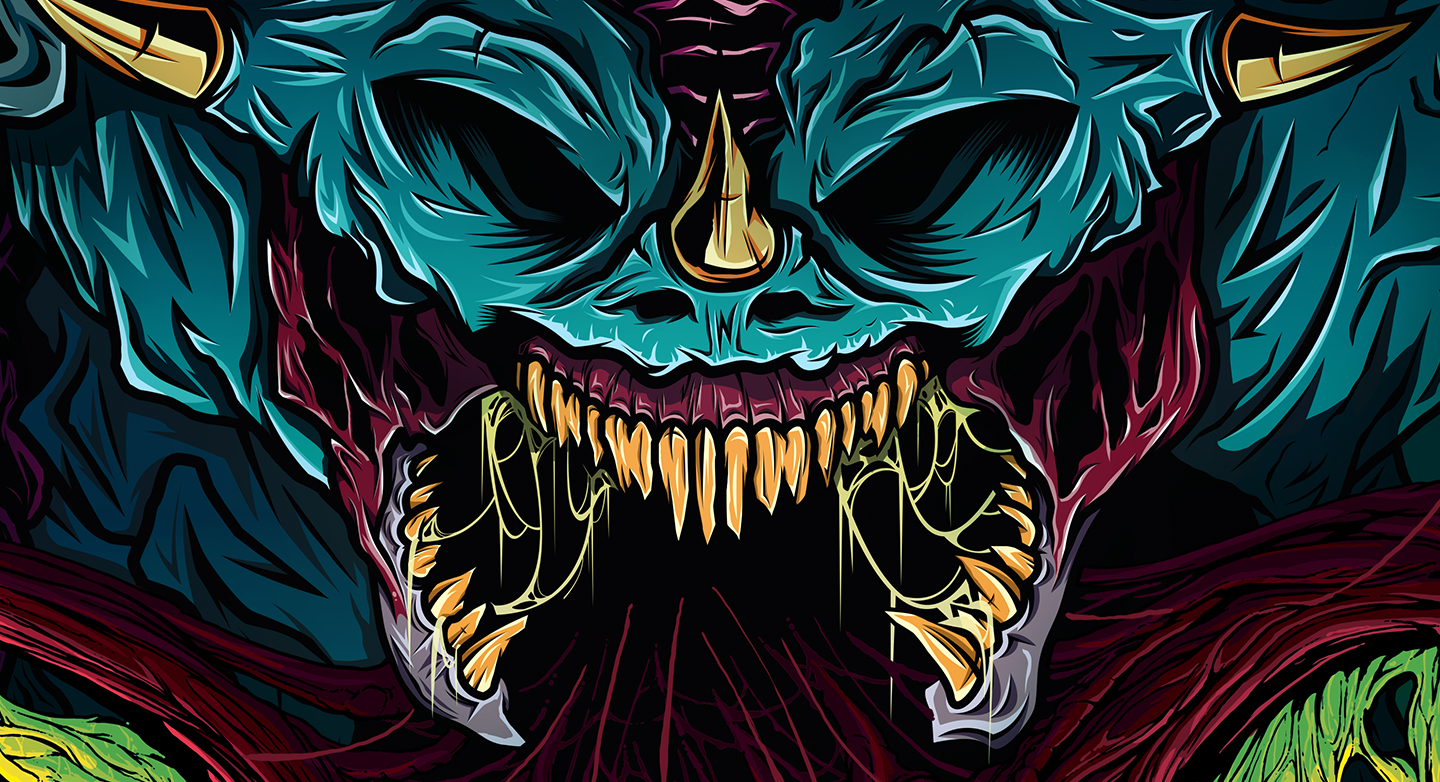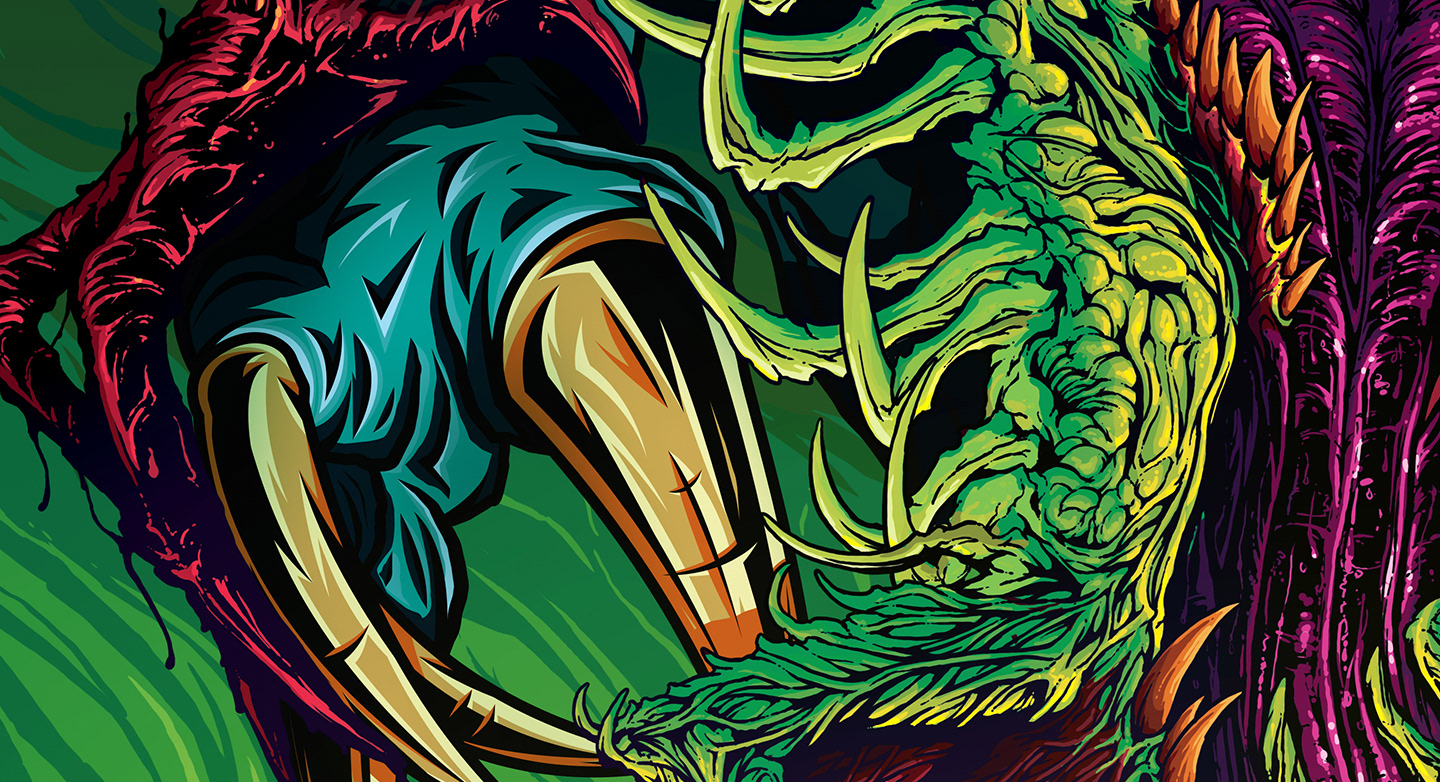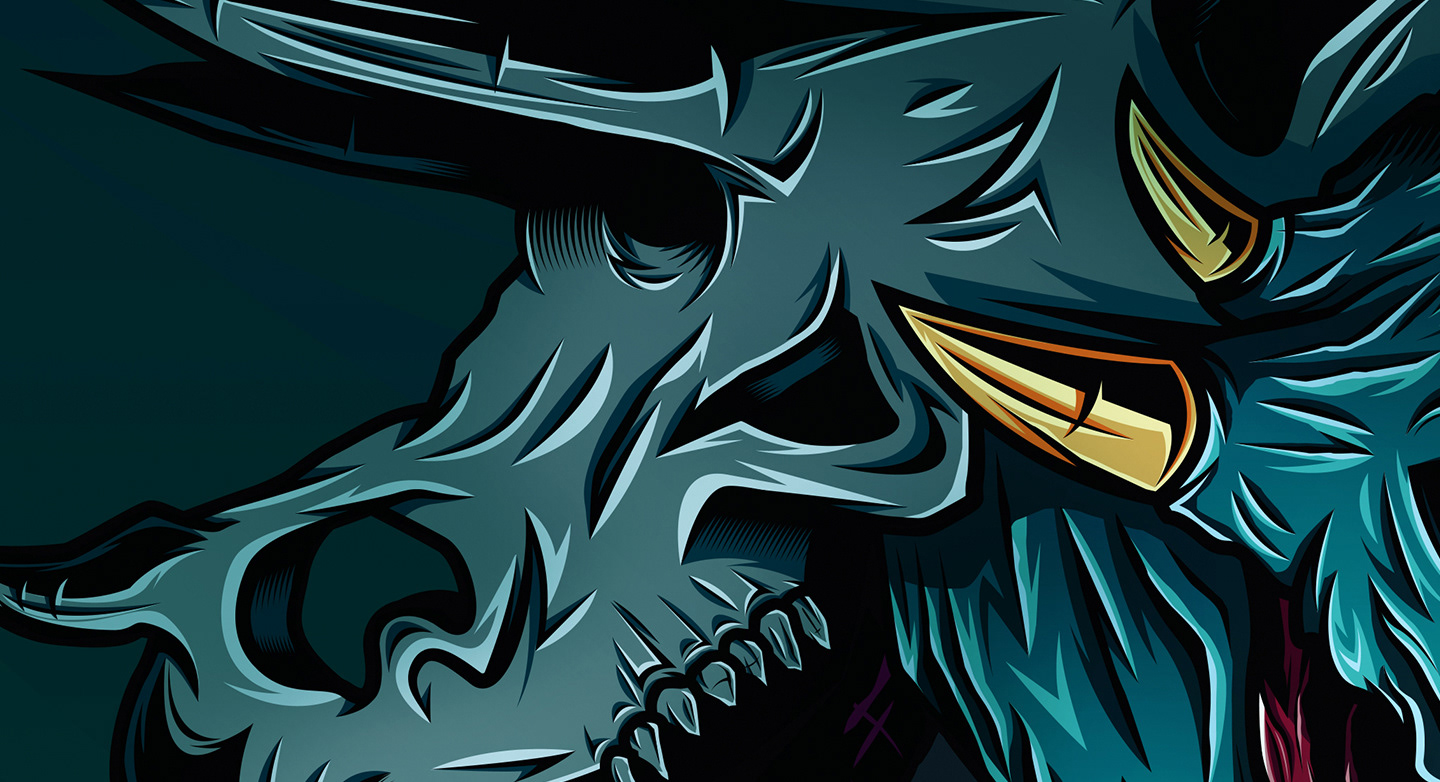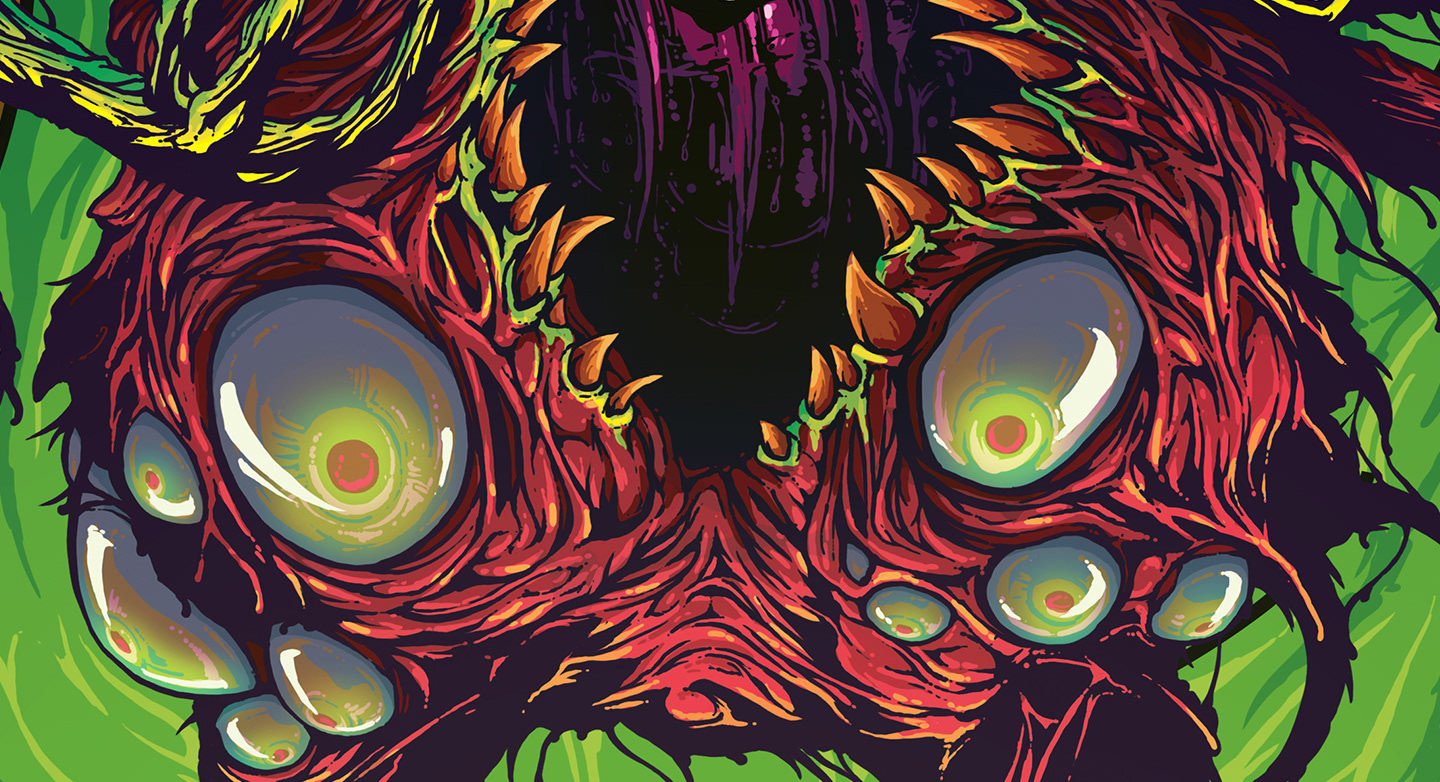 POSTER IS NOW AVAILABLE !
- Limited run of 50 pieces
- Printed on High Quality Matt Paper